2014 Juliard Vineyard Riesling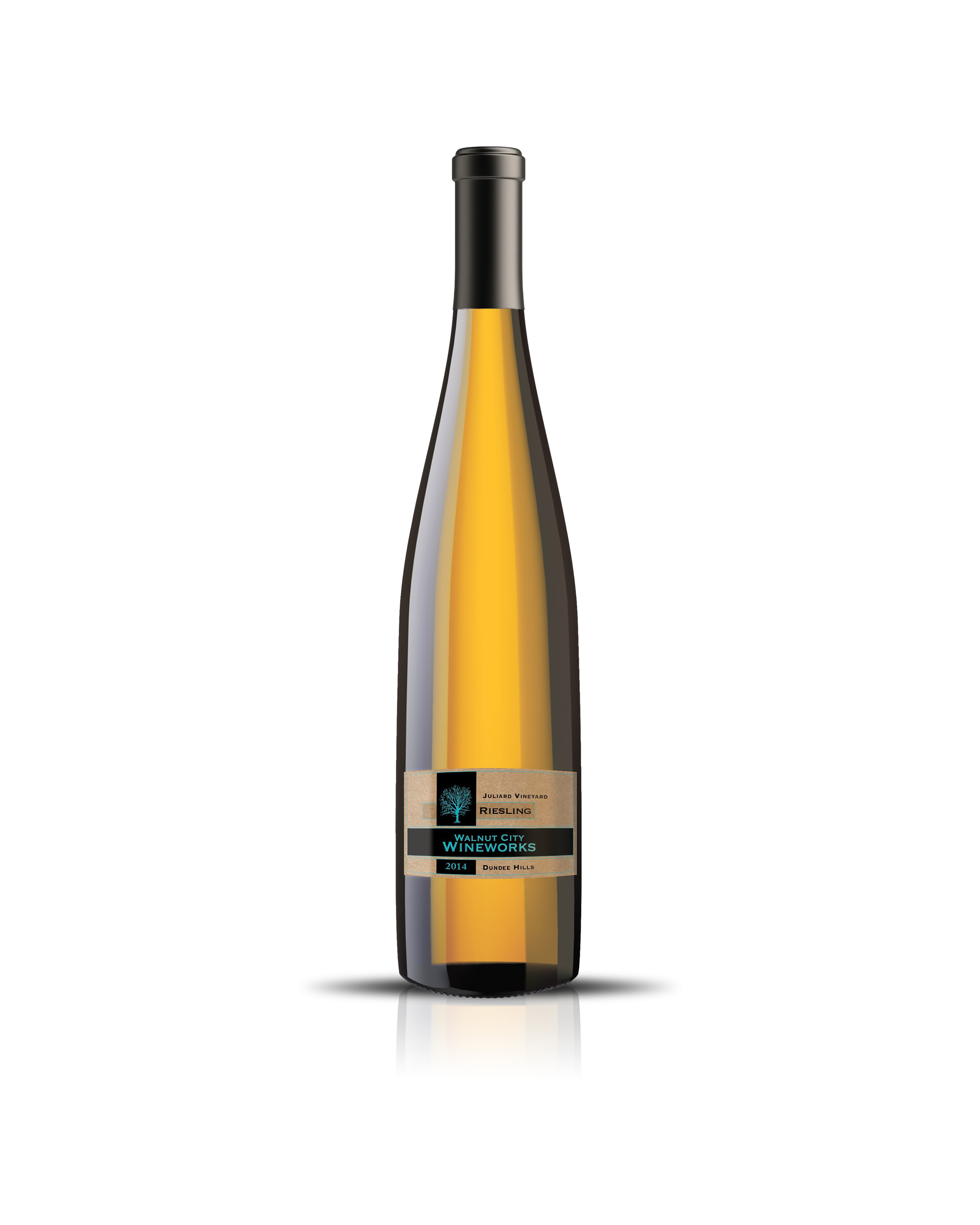 2014 Juliard Vineyard Riesling
Overview / Tasting Note : The palate is driven by fresh, prickly acidity that sits in the front of the mouth. Peach stone and bright citrus are the fruit profile mainstays. Interestingly, at this time, the 2014 Juliard Riesling presents as more acidic and subtly more tropical than its 2013 predecessor – flavors and aromas of pineapple and papaya appear over the ginger and lanolin notes from the more heavily Botrytis influenced previous vintage. Extremely youthful and energetic with fantastic aging potential and verve that we're excited to see play out in time.
Production Notes : Hand harvested. Grapes were destemmed, crushed, and left to soak on skins for 24 hours before being pressed and cold settled overnight. The juice was racked to tank, inoculated, and cold fermented for 6 weeks until the desired balance was reached. Racking the wine off lees and chilling arrested further fermentation.
Vineyard Sourced : Juliard Vineyard, Dundee Hills (45 years old)
Alcohol : 13.5%
Residual Sugar / IRF Profile : 2.8% / Medium Dry
Unfortunately, we are unable to ship wine to AL, AR, CT, KY, LA, MS, NV, NY, PA, UT and VA.